Arts Menu
Student Success
EML alumnus wins University of Alberta Graduate Teaching Award
Conrad Scott, a graduate of and former English Major at TRU, has been awarded a University of Alberta Graduate Teaching Award.
Conrad completed his PhD in the department of English and Film Studies at the University of Alberta, building on earlier success at TRU. Conrad received a UREAP in 2010 for research and work on a creative manuscript, which he had also been working on as a part of the 2010 Spring Writing Studio at the Banff Centre for the Arts.
While at TRU, Conrad also worked for the Small Cities CURA, and earned seven Book Awards in his time with the EML department. He received an MA SSHRC on leaveing TRU to begin his Master's degree.
He reports that during the 2017 spring/summer terms, he will be teaching his 24th and 25th course at the university level. That's a lot of teaching experience!
Conrad notes "I know that many of the methods and teaching philosophies that I have developed come directly from engaging with [his English] professors over the many years I lingered in the English hallways."
Conrad's first book of poetry, Waterline Immersion, was published in September 2019 by Frontenac House.
Passionate instructors inspire interest in English
Corey Cooper didn't exactly excel in English while in high school, but the instructors he met at TRU made all the difference.
"The instructors here truly have a passion for teaching English. It made me excited for each class."
He was convinced he could do better and achieve a Bachelor of Arts.
"With the guidance of the teachers here at TRU my work ethic improved, as did my English skills."
That work ethic rubbed off with other languages and Corey was put in charge of the language lab at TRU's Arts and Education building.
Ultimately, he would like to teach English abroad — a goal that was inspired by a field study course in his second year.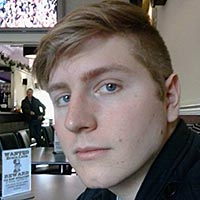 With the guidance of the teachers here at TRU my work ethic improved, as did my English skills. Corey Cooper
---
Major in English helps build self-confidence
Alexa failed two English courses in her first year of university, but that didn't stop her from following her heart.
"I eventually came to the conclusion that failure was not an option, and that I needed a goal to help me move forward. I thought about what makes me happy, and what I truly enjoy doing."
That's when she decided to not only major in English, but to go after a master's degree and, one day, a PhD.
"I love stories and the power they have in our lives, and I hope to explore my ideas further — I knew that a focus on English literature could do this for me."
The keen interest shown by TRU instructors, along with lively discussions in small classes, made Alexa love the subject all the more.
"Authors and subjects that were once foreign to me became exciting and fun through the professors' close analyses and experiences."
Most of all, Alexa learned to have confidence in her ability to reach her goals.
"I was never made to feel that my dreams were impossible, or that I was incapable of doing anything that I set my mind to."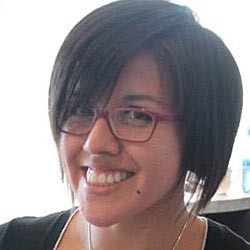 I eventually came to the conclusion that failure was not an option. Alexa Manuel
---
TRU launches career with "all the things I love"
Adina de Jong has been in love with stories since she was a kid: watching Disney movies, reading novels, and writing little stories of her own.
"Those stories were made from words that sparked in my brain and finally caught fire in Grade 11 when I realized that creative writing was what was feeding my passion. There was a dendritic forest fire in my brain."
Adina attended TRU for the simple reason that for a Kamloops resident, it was the closest and cheapest option. She was in for a surprise.
"Turns out TRU — and specifically the English department — had lots of great courses filled with brain-tinder, extra-curricular opportunities to find others like me and profs who helped me realize, 'Hey, I can make this wildfire even bigger!'"
Adina didn't expect to make a career out of her love for writing and stories, plus travelling and teaching – not to mention a thing for Superman. But she checked out the Teaching English as a Second Language program and as of Fall 2015 was getting ready to teach in South Korea, while writing independently on the side.
"So yes, I now have a career about to launch that involves all the things I love and more. And as for Superman, I'm sure I'll squeak him in there somewhere."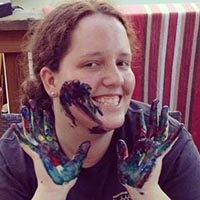 Turns out TRU — and specifically the English department — had lots of great courses filled with brain-tinder. Adina de Jong
---
Program develops skills for graduate work
It was during her first year at TRU that Miranda Marini decided to further explore her lifelong love for reading and writing.
"University definitely opened my eyes to all different types of literature that I had not otherwise been aware of during my years in elementary and high school. Ginny Ratsoy's courses in British Columbian and Canadian literatures, in particular, really helped me gain an appreciation for the Canadian literary canon, which has followed me into my graduate studies."
Miranda found that the professors and their passion for literature are what make the English program fantastic — it shines in their lectures, course materials and assigned works.
The English program offered many opportunities: "I took a Service Learning course and a Directed Study course, which later helped me in acquiring work as an undergraduate research assistant as well as gain the skills to present at several conferences such as the TRU Undergraduate Conference and the Canadian Network for Innovation conference."
Miranda has gone on to pursue and Master of Arts in English Literature with a concentration in Literatures of the West Coast.
"As graduate students, we are expected to be more involved in the academic world — whether that be sharing our research with peers, attending and presenting at conferences, and even preparing and giving our final defence.
"Truly, it is thanks to the English program and its professors that I have come this far."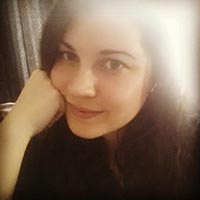 Truly, it is thanks to the English program and its professors that I have come this far. Miranda Marini