Business Menu
Dean's Advisory Council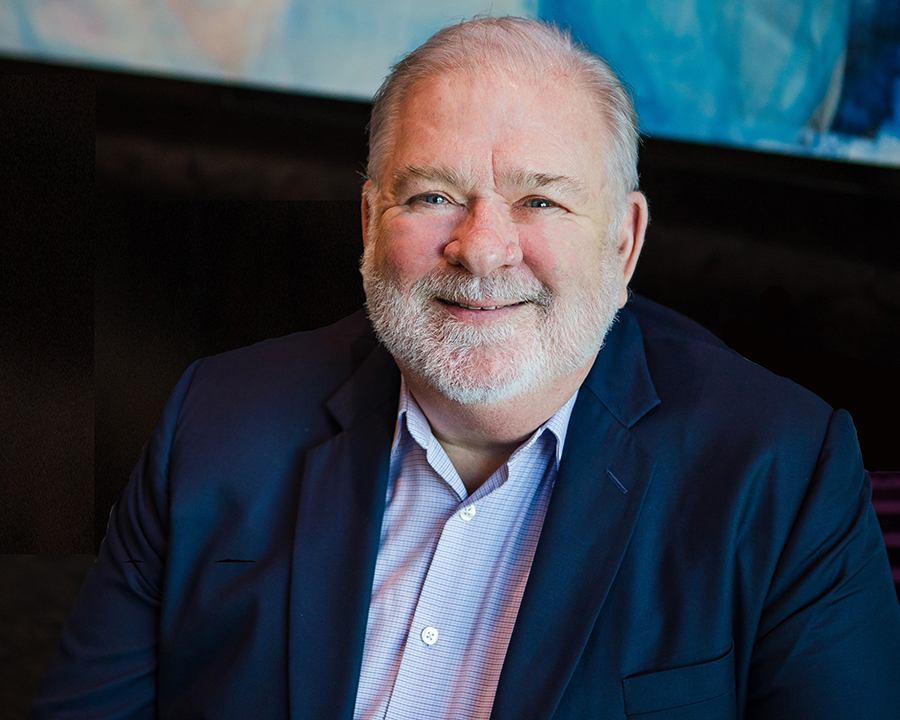 Dr. Michael Henry
The Dean's Advisory Council plays an important role in providing advice to the Dean of School of Business and Economics on matters that are relevant today, how they affect our faculty and students, and provide their expert industry specific advice.
The council provides a link to those individuals and organizations with the resources, knowledge, and contacts the school needs to accomplish its role of connecting the British Columbia interior to the world through experiential education and the bold pursuit of knowledge.
The council meets twice a year, in spring and fall.
---
Council members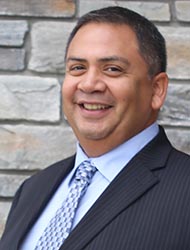 Paul Donald, Chair
Executive Director of Administration, Little Shuswap Lake Band
Bio
Paul is a member of the Simpcw First Nation. He has been Executive Director of Administration for Little Shuswap Lake Band since 2019 and was previously CEO with All Nations Trust Company and All Nations Insurance Brokers. An alumnus of Cariboo College (now Thompson Rivers University) and SFU, he is a board member for the Simpcw resources group of companies and Nicola Valley Institute of Technology. A past board member of the Kamloops Native Housing Society (11 years) and the Kamloops Aboriginal Friendship Society (two years), he completed a six-year involvement in 2014 as a director with the Council for the Advancement of Native Development Officers, which included three as president.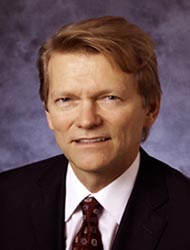 Peter Antturi
President, Anglemont Financial Services Ltd.
Bio
Peter graduated from high school in Summerland, BC and received a bachelor of commerce from UBC. He is an executive officer and director of subsidiaries and affiliates of Kattegat Trust, a charitable trust and family office established by the founder of Teekay Corporation, a global shipping company. Kattegat has a global portfolio of land, hard assets and stakes in private and public companies, including Teekay Corporation and Compass Diversified Holdings Inc. Peter is an executive officer and owner of Anglemont Financial Services Ltd., a joint venture with Kattegat. Previously, he worked with Teekay from 1991 through 2006, serving as president of Teekay's shuttle tankers division and as chief financial officer. Before Teekay, he held financial roles in the shipping and shipbuilding industry, where he stared in 1985.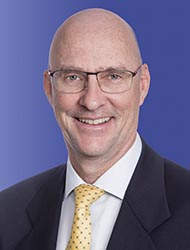 Starr Carson
Office Managing Partner, KPMG LLP
Bio
Starr completed a bachelor of commerce with honours from UBC in 1987, obtained Chartered Accountant designation in 1992 and became a partner in KPMG in 1997. Regarded as an authority on tax planning for Canadian private companies and their owners, Starr has written articles for tax conferences and served as a group study leader, tutor and lecturer for the Canadian Institute of Charted Accountants' in-depth tax course. He served on the board of directors for KPMG Canada from 2012 to 2018. Having contributed to the education and career development of young accounting and business professionals, he has led the Kamloops office's recruiting efforts and is proud to have hired more than 100 Thompson Rivers University graduates to article and obtain their CPA designation with KPMG. In 2019, Starr received fellowship from the Chartered Professional Accountants of BC—a title recognizing CPAs who have gone above and beyond in their commitment to the profession and their community. He is married and has two sons, one of whom graduated from Thompson Rivers University with a master of business administration.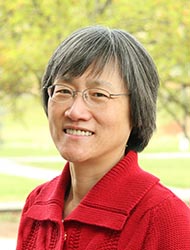 Fiona Chan
Retired, previously AVP, Credit Risk Management Business Development of Canada
Bio
Fiona served a number of roles during 23 years with Business Development Canada, including regional manager partnership, acting vice-president operations, senior auditor, and business centre manager for two branches. Active in the community, she was a member of Thompson Rivers University's board of governors and served two years as chair. She was a board member and chair of Venture Kamloops and University College of the Cariboo's (now TRU) Foundation. Fiona is co-chair of TRU's Limitless campaign, was appointed to BCLC's board of directors and is treasurer for the Kamloops West chapter of Rotary. An interest in music led to being a former director and treasurer with the Kamloops Symphony Society. Fiona has a bachelor of arts in economics from the University of Western Ontario.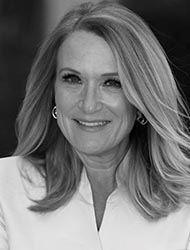 Beverley DeSantis
CEO, Tourism Kamloops
Bio
Beverley has more than 30 years experience in the private, public and government sectors, and during her career, has built strategic relationships within governments, not-for-profits, postsecondary education, communities and Indigenous peoples. Before Tourism Kamloops, Beverley was director for Business Link Alberta and supported entrepreneurs in startup and business development strategies. She joined Bow Valley College's Chiu School of Business in 2011 as its program coordinator, and while there, managed the tourism management and marketing diploma, public relations diploma, fund development diploma, event management diploma, marketing diploma, sustainable business diploma, credit certificate programs, continuing education and professional studies, Centre for Social Enterprise & Innovation and eCampus online learning. She has a master of arts, tourism marketing and management.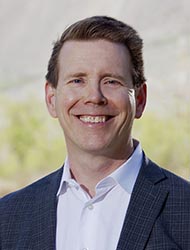 Jason Fawcett
President, The Kelson Group
Bio
Jason oversees all operations within this successful, family-owned property management business, including corporate and individual operations in communities throughout BC and Alberta. His management style, team approach, and strong understanding of the business have grown Kelson Group from a local company based in Kamloops, to one that owns and manages more than 40 residential and commercial properties in Western Canada. Jason transitioned into his role in 1999 after earning his bachelor of commerce from UBC and working in the commercial real estate industry in the Lower Mainland for a number of years. He has been a long-time member of LandlordBC and currently serves on the board of directors for that provincial rental owners association. When not working, Jason spends time with family, playing and coaching soccer and running the trails in his hometown of Kamloops. Committed to community, he serves as the board chair for the United Way of the Thompson Nicola Cariboo.
Richard Game
COO, Evans Consoles Corporation
Bio
Richard is a results-oriented leader with a proven track record in international expansion and with high-growth, turnaround and high-paced organizations. He has spearheaded operational change and improvements to drive productivity and reduce costs. Game holds a dual bachelor of arts and applied science in engineering from UBC, a master of business administration from Western University (London, ON), a doctorate in international business from the University of Alberta and is a certified international trade professional. He is chief operating officer and board member of the Calgary-based Evans Consoles Corporation, which is the world's-largest provider of mission-critical command and control solutions, and where he has had direct and indirect accountability for global marketing, sales, business development, international operations, project management, design, manufacturing engineering, electrical operations, business development, product management and IT groups. Richard has held leadership roles at Nortel Networks, General Electric, FRE Composites and KOM Software.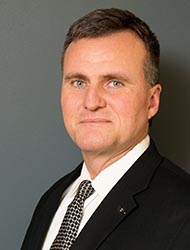 Rod Graham
President and CEO, Horizon North Logistics Inc.
Bio
Rod is responsible for overall operations and management, and was previously a senior vice-president, corporate development and planning from January to November 2014, a member of the company's board of directors and served as chairman of the board from May 2012 to January 2014. From 2010 to 2012, Rod was president and CEO of ZCL Composites Inc., and before that, co-founder and managing director of Northern Plains Capital Corporation, a Calgary-based private-equity firm focused on investing in oil field and energy-industrial companies. From 1998 to 2004, Rod worked at Peters & Co. Limited in institutional sales, and with ARC Financial Corporation as senior vice-president and director. Rod has an honors business administration from Wilfrid Laurier University and a CFA and master of business administration from the University of Western Ontario. He has served on many public, private and not-for-profit boards, and is a member of the Young Presidents' Organization and the Business Council of Canada.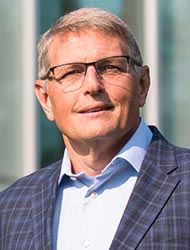 Bruce Gysel
Retired, previously AVP Finance
Bio
Bruce was born and raised in Kamloops and lived in the city until he left to attend UBC after high school. He graduated from UBC with a bachelor of commerce with honours in 1985, and joined the Institute of Canadian Bankers (FICB) in 1987. Pursuing professional designations, he received an internet marketing diploma in 2000 from UBC, CMA in 2001, and CPA in 2015. Past positions have included manager of corporate banking at CIBC, an instructor for the school of management and marketing at the University College of the Cariboo (now TRU), a director of finance for Forzani Group Ltd., and director of finance and controller at SAIT Polytechnic. He was associate vice-president of finance for FGL Sports until his retirement in 2017. During two tenures at FGL Sports, Bruce was alternately responsible for financial planning and analysis, compliance services, and general/wholesale accounting departments of the Calgary-based $2.1B subsidiary of Canadian Tire Corporation—post its acquisition of the Forzani Group Ltd. Bruce is co-chair of TRU's Limitless campaign.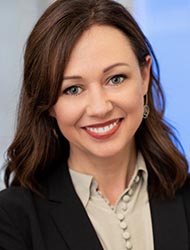 Amanda Hobson
Senior Vice-President Investor Relations and Treasury, Finning International
Bio
Amanda is a strategic and results oriented finance leader with more than 20 years' experience in large and international public companies specializing in finance, treasury, investor relations, foreign exchange and interest rate risk management. Amanda was recognized as one of BC's most influential women in finance by BC Business in 2019, named one of Canada's top 100 most powerful women in 2018 by WXN and recognized as 2017 BC CFO of the year in the emerging leader category by Business in Vancouver and CPABC. Amanda is the senior vice-president of investor relations and treasury for Finning International and she currently serves on the board of the Royal Inland Hospital Foundation, where she is treasurer and chair of the finance, investment and audit committee.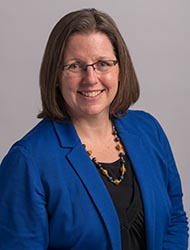 Kathy Humphrey
Corporate Services Director, City of Kamloops
Bio
Kathy is a Charted Professional Accountant and is director, corporate services with the City of Kamloops. Her portfolio includes: strategic and operational oversight of finance, IT and procurement and legislative services. Previously, she was director, finance at Thompson Rivers University, where she helped lead the financial operations during a period of sustained and significant change. She has held technology and accounting roles at BCLC and KPMG. Kathy volunteers time and talents with various organizations, and has a master of public administration, Management from Dalhousie University.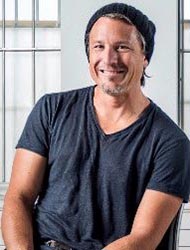 Christopher Krywulak
President and CEO, iQmetrix Software Development Corp.
Bio
Christopher has been a leader in the wireless industry since 1990. Sensing a need for retail management specific to cellular and wireless telecommunications, in 1999 he launched iQmetrix, which has become the comprehensive retail management system for the industry. Active in the business community, he has served on the board of directors of the Regina Regional Economic Development Authority and the business advisory council for Western Economic Diversification. Christopher was recently named to the minister's advisory council on information technology for the province of Saskatchewan. Christopher and his business have received recognitions, including the Profit 100 Innovation in Technology Award, Canadian Information Productivity Award (CIPA), Up and Coming Top 25 IT Companies in Canada (National Post), Business Development Bank Young Entrepreneur of the Year Award, and Ernst and Young Entrepreneur of the Year Award finalist 2001. He balances work with taekwon-do and in 2002, he earned a bronze medal at the World GTF Taekwon-do Championships. In 2004 at the GTF World Championships in Russia, he served as served as captain and led the men's team to its first-ever gold in the team pattern competition, beating Russia in the final.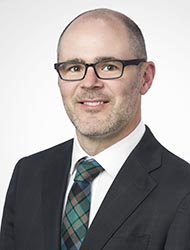 James McCreath
Portfolio Manager, The McCreath Group, BMO Nesbitt Burns Private Client Division
Bio
James is also a certified international wealth manager, a fellow of CSI (FCSI®) and before BMO, worked at a publicly-traded company as the manager of corporate communications. He owned Byson Communications, a company specializing in investor relations for TSX-listed companies. James has a bachelor of journalism from Thompson Rivers University and a master of business administration from Royal Roads University. In 2012, TRU awarded James the Distinguished Alumni Award for Community Service. Community service has included: YMCA of Calgary, Volunteer Calgary, KidSport Calgary, EducationMatters, co-chair of Calgary's 2018 Terry Run and a community and collegiate soccer coach. He co-created and was executive publisher of the Calgary Chamber of Commerce book Dear Calgary: Advice to the city's next generation of leaders. Married to Amber, they have two boys. The family enjoys travelling, outdoor activities and spending time in Amber's home state of Minnesota.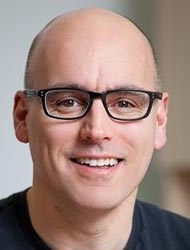 Peter McKenna
President and CEO, NRI Distribution Inc. Los Angeles
Bio
Peter was told after graduating high school in North Vancouver that his chosen program at BCIT was full, so he went to work in the mail room at Placer Development (later Placer Dome). Over the next several years he moved into marketing and logistics management for mining and freight companies, including five years as sales manager with Locher Evers International, a Canadian-owned international freight forwarder, developing markets for them across the Pacific Rim. By 1989, he had acquired a 50 percent interest in Inland Container Terminals Inc., and as president, he established contracts with several major shipping lines and freight consolidators. Inland operated rail consolidation services between Vancouver, Toronto and Montreal. After selling Inland, Peter established container repair services for Coast Terminals. In 1995, he moved to Kamloops and invested in Western Marketing and created the WMI Distribution Division. In 1997, he formed NRI Distribution Inc. with Bruce Churchill and Sean McKenna, and the three operated with 9,000 square feet and two employees. NRI presents international brands with an opportunity to deliver directly to Canadian wholesale clients, thereby avoiding costly distributor costs. Strong relationships with key decision makers—particularly in the apparel, outdoor and sports markets in the western US states—led to an opportunity to expand into the US. Choosing Los Angeles as a launch point because of California's growth, he moved his family from Kamloops to LA in mid-2017. NRI provides e-commerce and wholesale shipping across North America, and employs more than 700 people.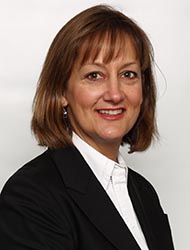 Trish Morelli
Executive Director, Kamloops Wineries Association
Bio
Trish Morelli is a marketing consultant with 30 years in branding, business development, agri-tourism and strategic planning. Specializing in the wine industry, she helps companies bring wine brands and winery properties to life. As a UBC grad with postgraduate studies focusing on marketing and business entrepreneurship, Trish has spent most of her career managing, researching, marketing, and developing brands around the world, which has led to an extensive network of business contacts. She has served as marketing manager for Cascadia Brands, the director of marketing for Mission Hill Family Estate Winery, project consultant for BC Wine and Culinary Centre and the director of operations at Cogent Step Recruiting. In her current role, she brings wineries together under the umbrella of the Kamloops Wine Trail, and has led the charge to collectively promote and put Kamloops on the BC wine map. These efforts have meant securing an official wine appellation designation for the Thompson Valley. She is owner principal of Wine Marketing Solutions, a consulting businesses mainly operating in the wine sector.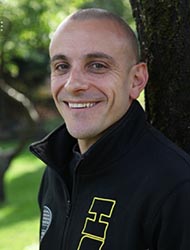 Andreas Pylarinos
Owner, AK Solutions Inc.
Bio
Andreas is an entrepreneur and investor from Vancouver, and graduated from SFU with a major in business administration and a concentration in finance, followed by an extended minor in economics. While at SFU, he built a high-end renovation company and focused on clients who valued reliability, quality and hard work. Taking his cashflow to the next level and through the influence of his mentor, Andreas used his construction skills to accumulate a number of holdings, then turned those holdings into rental properties. Spending the last five years to study the online business world of stocks, markets, bonds, mutual funds, and other financial instruments, he uses his online business mentorship program to help others reach their goals. Andreas says success comes from failure, and failure provides assets for the future. However, assets are only of value when they're put to use.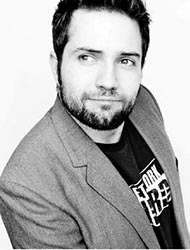 Dan Rink
CEO, iTel Networks Inc.
Bio
Dan has a track record of building and growing innovative technology companies, and has founded more than five in the past 15 years, including Canadian Utility Solutions, CareCaller Emergency Call Systems, Lightship Works Inc, Truvian Labs Inc. and iTel Networks Inc. With iTel since 2007, he has helped the company become a top 10 fastest-growing telecom in Canada and is expanding into the US. A tireless advocate for Canadian startups,he co-founded Kamloops Innovation—a BC Innovation Council-funded technology accelerator—in 2013 and as a board member, provides companies with strategies around commercialization and technology.
Vivek Sharma
CEO, Fairmont Hot Springs Resort
Bio
Vivek has more than 25 years experience in the hospitality industry, where he has worked in hotel management around the globe. Starting as an assistant manager for The Taj Group of Hotels in India, he worked in different hotels before Fairmont Hot Springs Resort, including a recent position as general manager of Sun Peaks Grand Hotel and Conference Centre. There, he won the Air Canada Tourism Business of the Year Award for 2017 at the National Tourism Industry Association's awards gala. Vivek is an active member in different associations within the Thompson region, and is on the board of directors for the Kamloops Chamber of Commerce, BC Hotel Association, Tourism Industry Association of BC, Tourism Sun Peaks and a member of the advisory council for the hospitality program at Thompson Rivers University.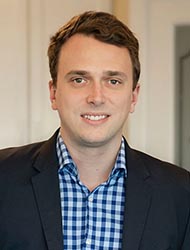 Brendan Shaw
Managing Broker, Brendan Shaw Real Estate
Bio
Brendan is based in Kamloops and specializes in residential and commercial real estate in BC's interior region . He attended Thompson Rivers University before obtaining his real estate trading services certificate, real estate broker licensing certificate, and his rental property management certificate from UBC's Sauder School of Business. Brendan is a member of the Kamloops and District Real Estate Association, British Columbia Real Estate Association, Canadian Real Estate Association, and the Daybreak chapter of Rotary.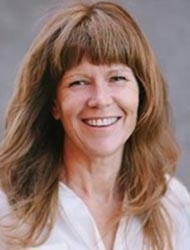 Kate Stebbings
Stakeholder Engagement and Communications, Trans Mountain expansion project
Bio
Kate is an award-winning communications professional with more than 20 years of experience, and a record of successes in building and strengthening relationships with a range of stakeholders. She has developed and implemented successful communications and public engagement strategies for public and private clients, and since 2012, has led communications and engagement in the BC Interior and Fraser Valley for the $7.4-billion Trans Mountain expansion. Kate is responsible for development and implementation of strategic stakeholder engagement initiatives, issues management, government relations and supporting media relations and consultation with Indigenous communities. She holds a master of arts in professional communication from Royal Roads University, a graduate certificate in sustainability, ABC accreditation from the International Association of Business Communicators and is a certified facilitator. Community involvement includes sitting on the boards of Thompson Rivers University Foundation, Women's Leadership Council and Kamloops Chamber of Commerce.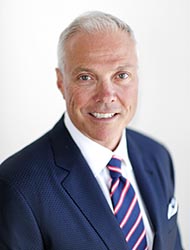 Richard Weir
Executive Vice-President, Bosa Developments Ltd.
Bio
Richard has had an instrumental role in directing Bosa's acquisition and development activities since joining the company in 1997. Under his guidance, Bosa has expanded into California and Washington states and is recognized as one of the leading condominium developers on the west coast. Richard is responsible for overseeing asset management of the company's 3.5 million square feet of commercial, industrial, and hotel properties. Bosa is a fully-integrated developer specializing in high-density urban residential and mixed-use development, and has completed more than 20,000 homes throughout BC, Alberta, Washington, Oregon, California and Hawaii. Born in Kamloops, Richard attended Cariboo College (now Thompson Rivers University) for his first year of post-secondary before completing his degree at UBC. Richard's mother, Dr. Joan Sherman Weir, is a prolific children's author and was a long-time creative writing instructor at Cariboo College. She was the recipient of a University College of the Cariboo (now TRU) honorary doctorate in 2004, and is regarded at TRU as a university pioneer and one of BC's distinguished authors.