Helen Pokorny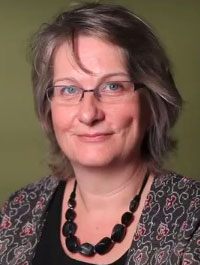 Helen Pokorny is a Principal Lecturer in Learning and Teaching as well as the Course Leader for the Masters in Higher Education at the University of Westminster, UK. Helen is an experienced educational developer and has undertaken a range of learning and teaching activities and curriculum development projects over the last decade. She is currently researching students' sense of belonging in higher education and the implications for academic practice. Her work on Assessment of Prior Experiential Learning (APEL) derives from over a decade working with students and staff in higher education to facilitate the process. She is a member of the Executive Board of the South of England Credit Consortium (SEEC) and is Co-chair of the SEEC APEL Network, which is a community of prior learning practitioners working in higher education. In 2011, Helen was awarded a University Teaching Fellowship Award for her achievements in Learning and Teaching.
Recent Publications
Pokorny, H. (2012), 'Assessing Prior Experiential Learning: issues of authority, authorship and identity,' Journal of Workplace Learning, Special 'Edition Learning through Experience: Developing Synergies between Research and Practice in Workplace Learning, Work-based Learning and the Recognition of Prior Learning.' Vol 24, No 2.
Pokorny, H. (2011) 'APEL research in English Higher Education' in Harris, J., Breier, M. and Wihak, C. (eds) Researching the Recognition of Prior Learning, PLIRC/NIACE.