TRUly United

TRUly Amazing
Last year, many of you helped our university raise $192,000 for students and deserving members of our wider community through the TRUly United Campaign. Thank you to all who participated!
Events
The Path to Home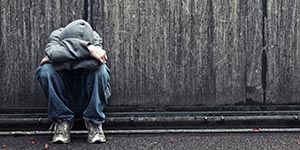 Join us on a "Seeing is Believing" tour to learn about the path from homelessness to finding a home. Friday, Nov. 3, 1 - 3 p.m. Employees receive this time off with pay. Pickup is in front of the HR building. RSVP to roop@unitedwaytnc.ca or phone 250-372-9933.
Men's Soccer Nationals
At the game on Nov. 9, proceeds from the 50/50 will be donated to the TRUly United Campaign, and there will also be a cheque presentation by the Kelson Group. » Info and ticket information
An Evening with a Brewmaster
Join individuals from TRU, Domtar and Finning for an Evening with a Brewmaster on campus. » Details
The 2017 campaign runs from Oct. 30 to Nov. 17, and we are reaching out to you again.
Help us reach our campaign goal of $200,000!
We are asking you to join the 592 employees who are contributing to the TRU Foundation and United Way through payroll deduction and payroll lottery. It is as easy as signing up to donate $5 or more per pay period, or if you prefer, making a one-time contribution.
Why give? Because the need is great.
"Whether to float with the tide, or to swim for a goal." It is a concept that the young Hunter S. Thompson mused about. It is a choice we all make daily, weekly, yearly — whether to drive forward and pursue a goal or coast along for a period of time depending on our life circumstances.
This choice is a luxury, and as a community, our job is to swim harder when others cannot.
We continue to hear from students about challenges they face in paying for their education. We also know that United Way struggles to keep up with the demand for the services they provide to kids and families in Kamloops and the surrounding region.
As a thank-you to our generous employees helping us kick off the campaign this week, all donations made by Friday, Nov. 3, will be entered into a draw to win a semester of free parking.
Your gifts will be matched!
Again this year through the generosity of the Kelson Group, your gift will make a greater impact.
Watch for matching opportunities throughout the campaign. On these days, if you increase your donation, or if you sign up as a new donor, your gift will be tripled.
So, for example, if you sign up for payroll deduction on matching days, with just $5 per pay period, your annual gift of $130 becomes $390.
It's easy and tax deductible. The attached pledge form only takes a few minutes to fill out or, if you prefer, complete the online pledge form.
On behalf of our students and our community, thank you for your generosity. Together we can change lives and make a difference in our community.
Sincerely,
Dennis Acreman
Co-Chair, TRUly United Campaign
Associate Dean, Faculty of Science
Denis Powers
Co-Chair, TRUly United Campaign
Associate Vice_President, Human Resources
Stronger together
---
TRUly United Committee
TRU community members are invited to serve on TRUly United Committee—a cross-functional committee that coordinates TRU's efforts to raise funds for the United Way campaign and for the Foundation in support of student scholarships and bursaries. For more information on the impact you can make by joining this committee, contact Denis Powers, Associate Vice-President Human Resources and Planning.