Pre-conference Workshops - March 12
1. Body as land (o corpo enquanto terra)
In this workshop participants will learn about the history of how colonialism has impacted Indigenous relationships with bodies, art, land and dreams in Brazil and how the revitalization of land-engaged body art is contributing to the health and wellbeing of Indigenous communities. Participants will be invited to participate in a "vivencia" (experiential learning) that can give them a glimpse of how these Indigenous practices can activate other senses and repair the fabric of our connections with one another and with the land. After all, we are all relatives.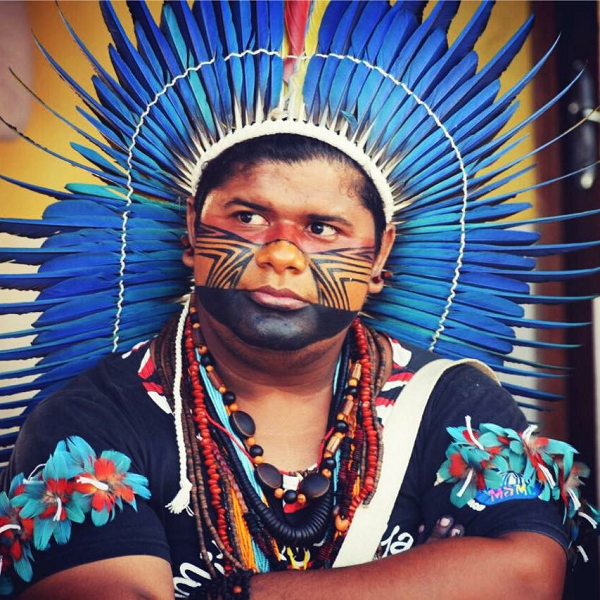 Facilitated by Benicio Pitaguary. Benicio is Indigenous of the Pitaguary people that lies at the foot of the Serra da Aratanha in the municipality of Pacatuba, in the state of Ceará, Brazil. He is an Indigenous activist, a holistic therapist and a massage therapist, an Indigenous plastic artist, YouTuber and a geography student at the Universidade Federal do Ceará (UFC).
Since 2015, he has developed workshops on Indigenous body paintings in other Indigenous groups in Brazil, as well as in universities and other institutions of art and culture. He is part of the Mídia Índia which is a collective of Indigenous people who develop a work of spreading the culture, recidivism and Indigenous problems on the internet. Benicio is part of the LAGEPLAN ( geoecology of the landscape and environmental planning laboratory) , in department of Geography - UFC.
2. THEATRE FOR LIVING: A group exploration through theatre games and image theatre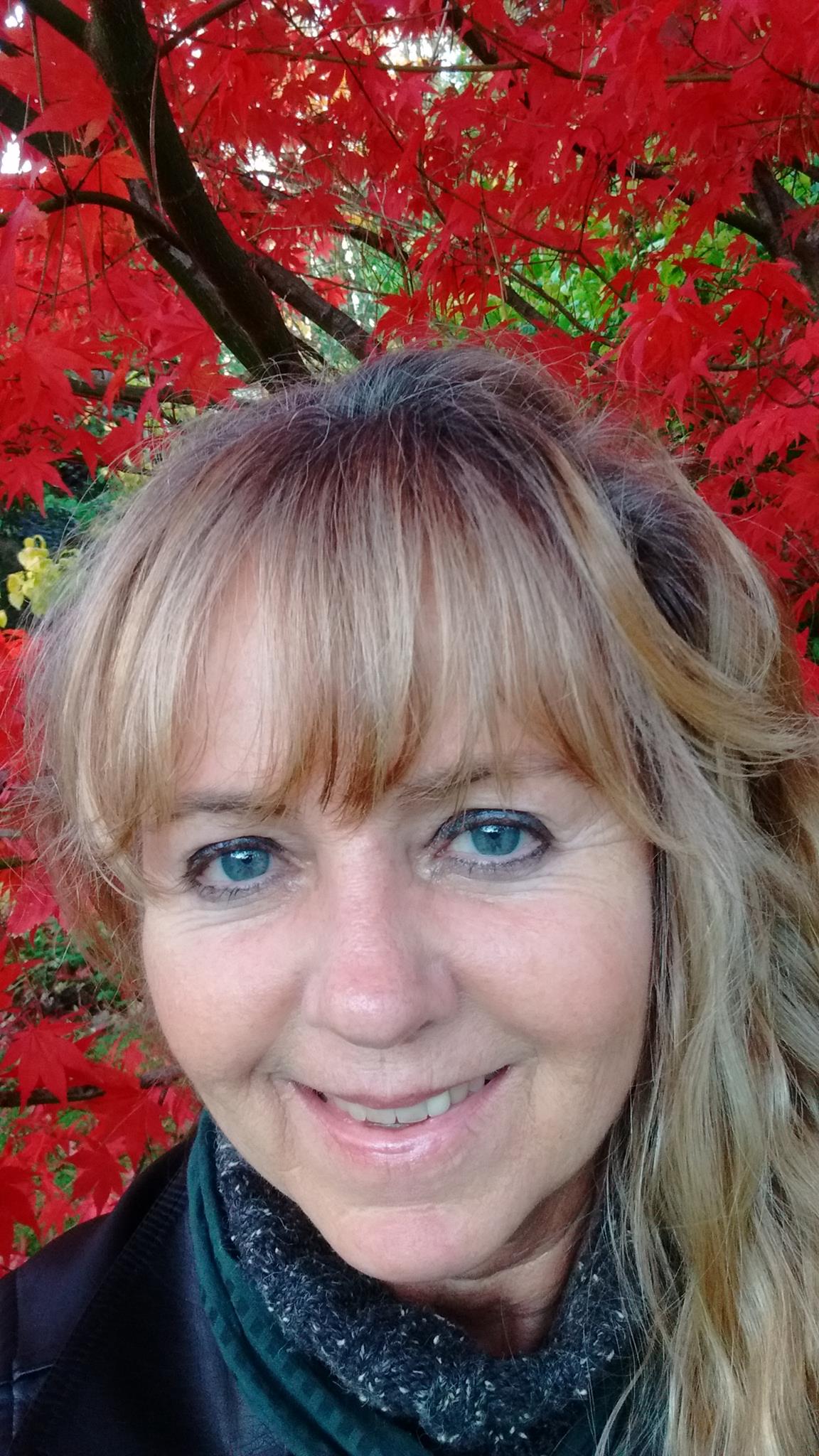 Based on the work of David Diamond, and grounded in the work of Augusto Boal (Theatre of the Oppressed) Vancouver-based Theatre for Living sees community as a living organism in which the individuals and the collective are interconnected and part of the same. Through a variety of theatre activities, including movement and trust games, partner activities, and image theatre, we will explore the conference theme(s) as they emerge from the group. Participants will have the opportunity to peel back the layers of an issue to uncover underlying needs and fears as well as challenge assumptions and allow different perspectives to be acknowledged. Key questions will be used to explore how each workshop activity symbolically represents our blockages, struggles and issues. Participants will experience a form of expression and a process that does not have a pre-determined outcome. All welcome! No previous theatre experience required. Please dress comfortably and wear appropriate footwear. (Note: Let facilitator know if you have any mobility issues.)
Facilitated by Naomi L. Wolfe. Naomi L. Wolfe is a settler Canadian who is grateful to live on the unceded traditional territory of the K'òmoks First Nation on Vancouver Island. From 1989 to 2018, Naomi was a faculty member at North Island College on Northern Vancouver Island, where she taught adult immigrant, refugee and international students. She also lived, studied and worked in the USA (11 years) and Guatemala (10 years). Naomi facilitates Compassionate Listening (TCLP),Theatre for Living, Anti-discrimination Response Training (ART) and intercultural training. She has been a presenter at intercultural conferences and other events in Spain, Vietnam, Guatemala, USA, Croatia and Canada. In early 2018, she had the honour of co-facilitating Reconciliation workshops in her local region which included Theatre for Living techniques. Naomi greatly values any opportunity to share her skills, learn from others and collaborate in ways that enhance intercultural understanding and deepen our connections to one another.
3. Creating different kinds of conversations about local and global challenges through social cartographies
As societies like Canada face unprecedented ecological, economic, and political challenges that are both local and global in scope and scale, the usual educational response has been to emphasize the need for more knowledge, better policies, and more compelling arguments, in order to effectively convince more people to change their convictions, and, as a consequence, their actions. In this workshop we invite participants to explore a less prescriptive and more pedagogical approach to engagements around pressing challenges by presenting four social cartographies that clarify patterns of systemic inequity and/or offer provisional depictions of divergent perspectives on shared problems of concern.
Through these cartographies, we will address the conceptual orientations and philosophical assumptions of different theories of change, including where they come from, what they enable, and what they foreclose, as well as create opportunities for workshop participants to explore the limits, intersections, tensions, nuances, convergences, and divergences between the different theories. Social cartographies challenge learned desires for neutrality, consensus, coherence, and quick resolution, and can result in new or revised conceptual vocabularies and practical strategies by changing the terms of the conversations we have, the questions we ask, and the possibilities we imagine. Our invitation for this workshop is therefore for participants to "dig deeper" (in terms of engaging with the complexities, contradictions, and complicities that are involved in addressing local and global challenges through education), and "relate wider" (in terms of engaging with those working across different sectors and operating from different political and theoretical orientations).
Facilitated by Dr. Vanessa Andreotti and Dr. Sharon Stein.
4. A Storyweaving of Re-imagining Equity through critical and artful practices
This session invites participants to define what reconciliatory and decolonial frameworks means with/in their practice, and assess their own contributions and complicities in re-imaging equity. We examine the critical questions at the intersections of reconciliation and decolonization as a way to collectively reflect on ways to enable our learnings into our localized practices. We create a visual/artistic summary of these questions and moments of re-imagining equity, using indigenous and arts-based methodologies such as poetry, ecological embroideries and conversations, with an invitation to storyweave during the conference. A collective installation will be shared with other conference participants as part of the poster presentations on a subsequent day. The expected outcome will be a storyweaving of case-studies and key questions which can guide educators in accessing the intercultural, pedagogical and transformational possibilities within those intersections.
Facilitated by Julie Vaudrin-Charette Dr. Gabrielle Lindstrom: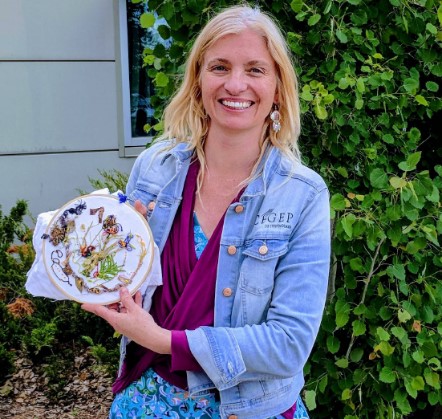 Julie Vaudrin-Charette, Pedagogical Advisor (Cégep de l'Outaouais) and Ph.D. Candidate, Faculty of Education, University of Ottawa. Julie's research focuses on teacher's competencies intersections with Indigenous languages. Her work includes experiential learning, intercultural education, Indigenous ways of learning, and creative curriculum. She speaks en français and a few other languages and is currently learning Anishinaabemowen.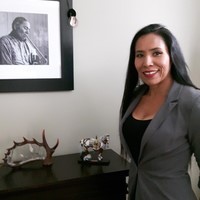 Dr. Gabrielle Lindstrom (nee Weasel Head), a member of the Kainaiwa First Nation in Southern Alberta, is an Assistant Professor in Indigenous Studies with the Department of Humanities at Mount Royal University. Her dissertation research focused on the interplay between trauma and resilience in the post-secondary experiences of Aboriginal adult learners. Other research interests include meaningful assessment in higher education, Indigenous homelessness, Indigenous lived-experience of resilience, parenting assessment tools reform in Child Welfare, anti-colonial theory and anti-racist pedagogy.
5. The Bully, the Bullied, and the Bystander: Addressing Microaggressions in the Classroom
Microaggressions impact people across social locations and identities, and they have compounded impacts on a person's sense of safety and well-being. Further, when experienced within a learning environment, these impacts can negatively affect both the teaching and learning that can be accomplished therein. While we may all, unwittingly or otherwise, participate in microaggressive behaviours, it is vital for us to recognize it, respond to it appropriately, and cultivate environments in which learners feel included and supported. This workshop works to unpack how microaggressions are enacted, how they might impact those who experience them, and offers participants tools to actively address these behaviours in their classrooms—thereby working to create inclusive classroom environments.
Facilitated by Roselle M. Gonsalves: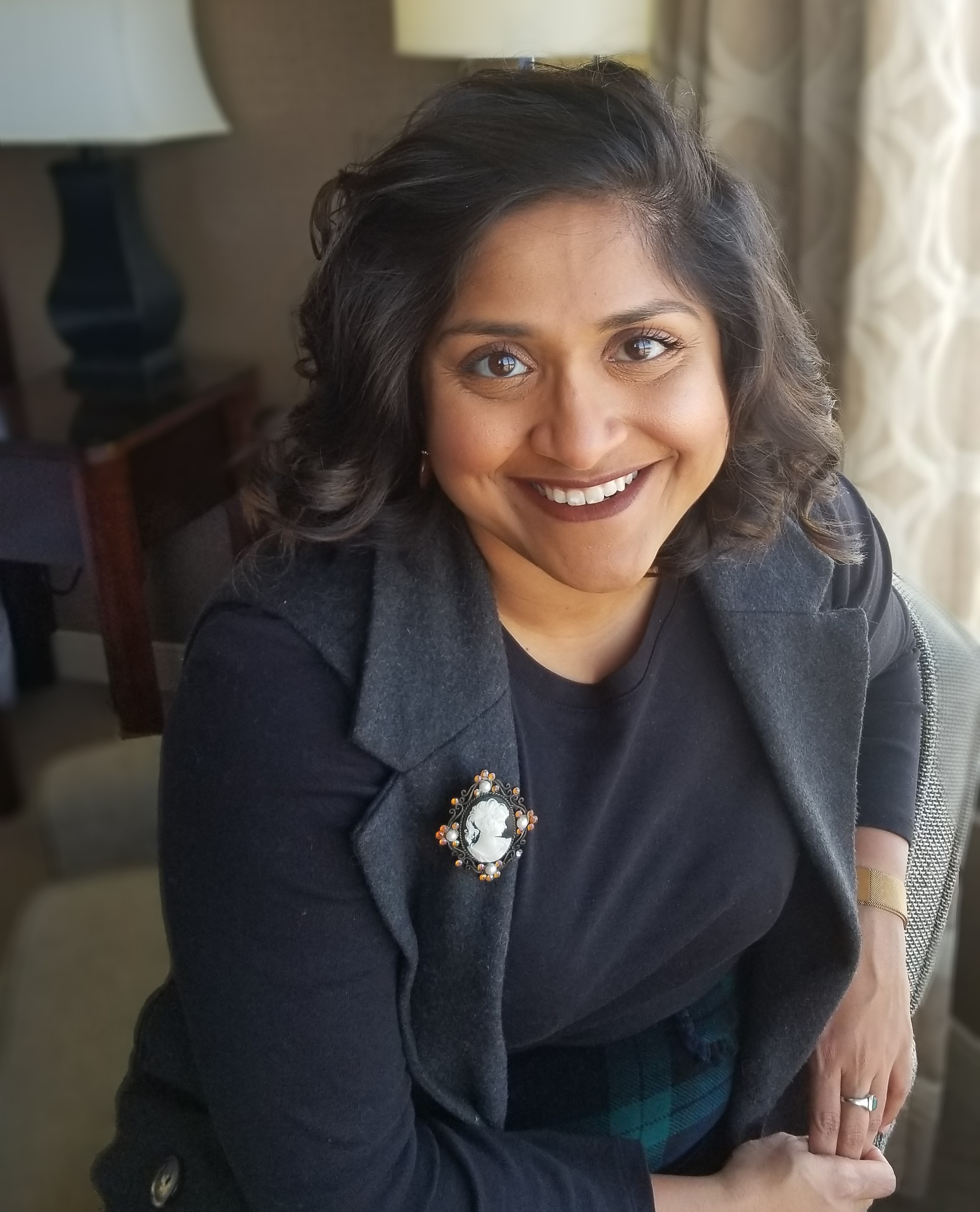 Roselle M. Gonsalves is the Inclusive Education Specialist in the Office of Campus Equity & Meaningful Inclusion at Mount Royal University in Calgary, Alberta. She holds a doctorate from the University of Calgary, and has an academic and professional background in the areas of intersectionality, identity construction, sexual diversity, and psychology. As a queer, racialized, cis-gender, first-generation immigrant woman, she believes in the power of positive disruption in classroom environments to create sustainable social change.
Search
To Top