UN Sustainable Development Goals
What are the UN Sustainable Development Goals?
In the years 2000 to 2015, the Millennium Development Goals were created and executed with the intention of assisting governments in developing agendas for future growth. Although successful, there was still work to be done. In September 2015 a new set of goals was adopted to continue the progress of the MDGs and to expand to cover more global issues. They were named the UN Sustainable Development Goals and now include 17 new goals that encompass 169 targets for a successful future.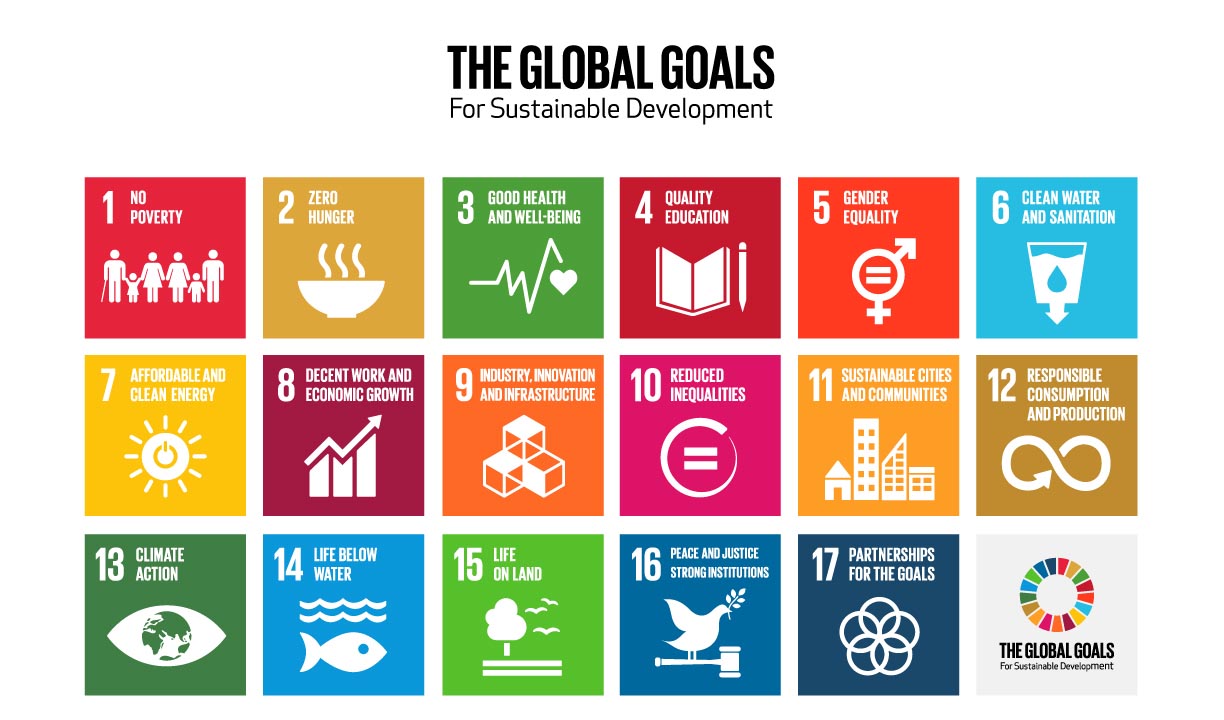 Source:
globalgoals.org
What is the difference between the MDGs and the SDGs?
The Millennium Development Goals were for developed worlds to assist the developing worlds. The new Sustainable Development Goals are now for every United Nations country to be involved in development abroad and at home. The MDGs accomplished some amazing progress in 15 years, but some of the goals were left mostly unchanged. The plan with the new set of goals was to get more countries involved at home and abroad, to share innovations and ideas, and to change our planet together as one. Why stop halfway?
---
---