Law Menu
Melanie Mortensen
BA Hons (Alberta), MA, LLB, BCL, LLM (McGill)
Melanie Mortensen [pronouns she, her, hers] is General Counsel of the First Nations Tax Commission.
She is a former Legislative Counsel and Designated Deputy Chief Legislative Counsel for Members' Drafting with the Office of Legislative Counsel of the Government of British Columbia's Ministry of Attorney General. She was called to the Bar in Québec in 2004 and in BC in 2015.
Melanie has also worked as Parliamentary Counsel in each of the House of Commons and the Senate and has experience in private practice at a firm with a strong technology law focus in Québec. Her LLM was with a specialization in Regulation, Technology and Society.
Melanie is the Secretary of the Institute of Parliamentary and Political Law and an editor of the Journal of Parliamentary and Political Law. She also serves on the Board of the Canadian Bar Association. She is an active member in the Métis Nation of British Columbia and a former Director on the Board of the Métis Nation of Greater Victoria (a Chartered Community of the MNBC).
Her instruction takes place both online and in person. She resides in both Kamloops and Victoria.
Melanie teaches public and constitutional law, as well as legal innovations and legal traditions.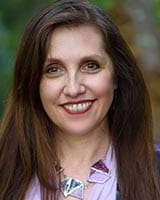 Contact
Email:
mmortensen@tru.ca