Donor Stories
Dr. Annette Dominik on behalf of the late Ted Smith donates $40,000 to TRU
A $40,000 endowment in memory of Interior artist Ted Smith will benefit future visual arts students at TRU. The donation made by Dr. Annette Dominik on behalf of the late abstract painter will be used to create the Ted Smith Visual Arts Award in Painting, to be given annually to a third-year student who shows promise as an emerging artist.
____________________________________________________________________________________________________
Costco Wholesale Canada Ltd. donates $51,000 to TRU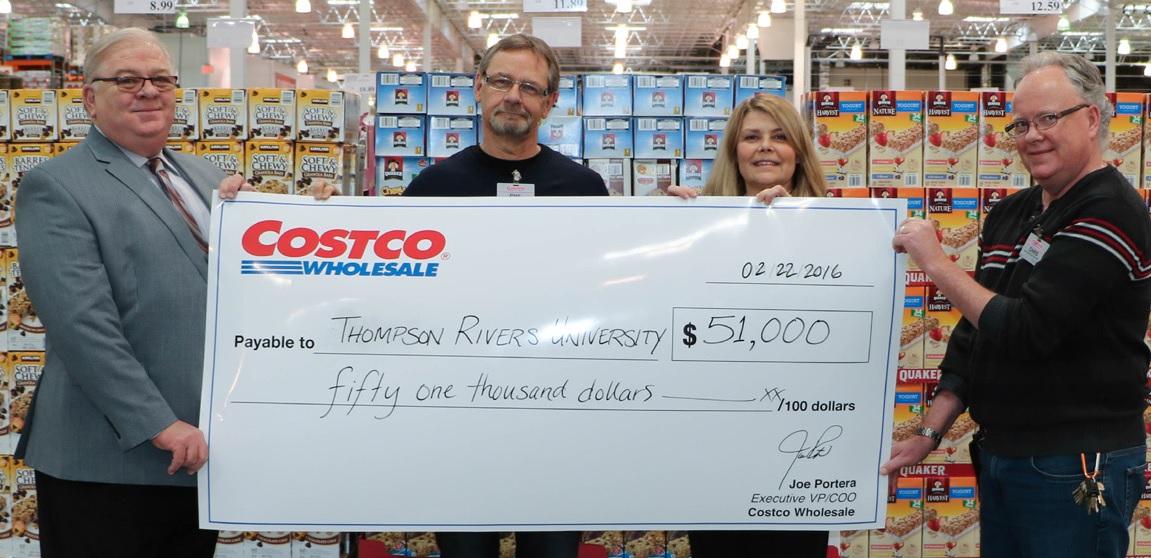 The School of Business and Economics is pleased to announce a donation of $51,000 from Costco Wholesale Canada Ltd. This endowed award will support a student from the Kamloops area who is enrolled in the BBA program throughout their university degree.
__________________________________________________________________________________________________________
Gateway Casino and Entertainment Ltd. donates $147,000 to TRU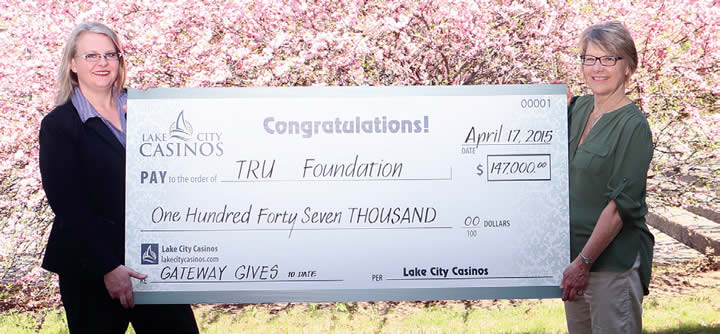 I am so thankful to have received the Gateway Casinos & Entertainment Bursary. I am a single mom who has been going to school full time for three years and I have to count every dollar! The Gateway Bursary paid my tuition for a whole school year which alleviated the financial strain for my last year of university. I am wrapping up my degree this June and I am filled with gratitude for the blessing of receiving this award. Jillian Pimblott, 2015 Bachelor of Social Work
To date, Gateway has helped 22 students reach their education goals.
---
Ken Lepin pledges $2.25 million to TRU
Ken Lepin, right, announced a pledge of $2.25 million to TRU during the annual Foundation Gala on Feb. 15, 2014. With him is Alan Shaver, TRU President and Vice-Chancellor. The gift, which is the largest private contribution to TRU, brings Lepin's lifetime giving to TRU to $2.5 million.
Learn More
---
$700,000 grant from RBC Foundation launches the RBC Women in Trades Training Program
The first recipients of money through the RBC Women in Trades Training Program gather with officials from RBC and TRU during the funding announcement on Feb. 12, 2014.
Learn More
---
TELUS establishes an endowment at Thompson Rivers University
TELUS made a $100,000 investment to establish the TELUS Excellence in Science Endowment Fund. This fund is the largest corporate endowment in Science at TRU. The endowment will provide one award for an undergraduate student in Mathematics, Statistics or Computing Science and one award for a graduate student who is conducting research on a project that deals with Optimization and Decision Science. TRU is truly grateful for this generous investment by TELUS.
---
Guy Mercier
His construction projects mark the economic growth of this region: Sun Peaks, Work Safe BC, New Gold, and many others, including TRU. Guy Mercier, the long-time former owner of Acres Enterprises Ltd, came forward at the 21st annual Foundation Gala on February 2 to add another dimension to his relationship with the university with a $250,000 donation.
"My parents instilled me with a belief in education," says Mercier, who graduated with a BBA from the Université de Rimouski, Quebec in 1973.
That same year he came to Kamloops "only to view the country" for the summer. Shortly afterwards, he started to work for Dominion Construction as an Engineering Technologist. His first project was the development of Aberdeen Hills Community, for the Bentall Family.
By 1980, he was running his own construction company, Action Construction Ltd. It evolved into Acres Enterprises, focusing on roads and municipal infrastructure projects. Branching into general construction in 1990, Mercier completed his first project at TRU.
"We have been very involved with TRU's growth over these last 22 years and can see that universities are important to individuals, families and communities," says Mercier. His gift will go towards student endowments and the revitalization of Old Main.
Acres Enterprises worked on the Main Library (more than once), was a general contractor for the Campus Activity Centre, and was a subcontractor for the Brown Family House of Learning. Mercier sold the company in 2012.
---
Can-Ital Ladies Association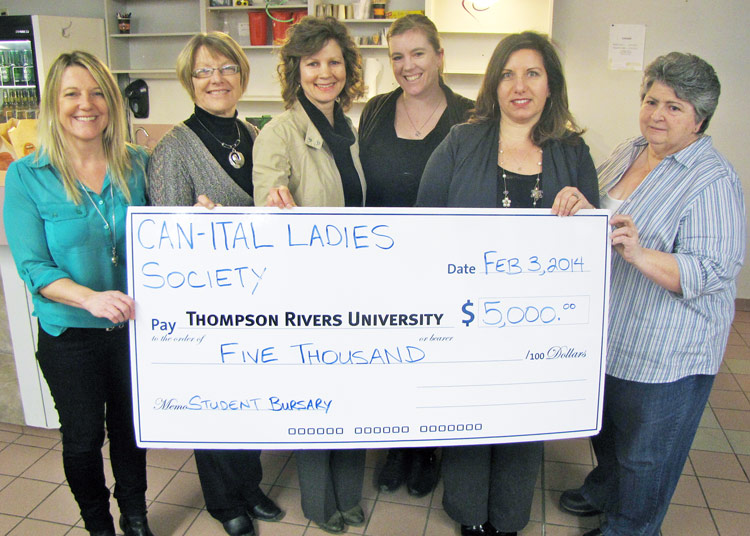 ---
Richard and Fearon Blair
Since moving to Kamloops in 1974, we have been regular contributors to TRU. More recently, we decided to assist the TRU Foundation in the form of a bequest from our estates.
We view TRU and the TRU Foundation as important assets to the Kamloops community. With its large student body, faculty and staff, TRU plays an increasingly significant role in our community's economic well-being. It also enriches our city's culture with the diversity of the student population from across Canada and around the globe.
We recognize that some students struggle with the costs of attending university. We believe the TRU Foundation is crucial in helping students overcome these kinds of financial difficulties.
We have both spent years at university obtaining various degrees, education that has helped us acquire the financial means whereby we can support TRU. In a sense, we feel we are returning to our community some of what we have gained from it, as a result of our own university educations.
Growth and change in our society depend largely on the education of our younger generations. Education is what will allow them to contribute in a meaningful manner to all aspects of our society, responding to needs in fields as varied as education, nursing, environmental studies, law, journalism, and heavy-duty mechanics—to name but a few.
We are pleased to support the TRU Foundation as a means of ensuring that TRU remains able to assist its students, expand its programs, and play a significant role in enriching the Kamloops community.
We encourage others in our community to make a similar commitment.
---
Fiona Chan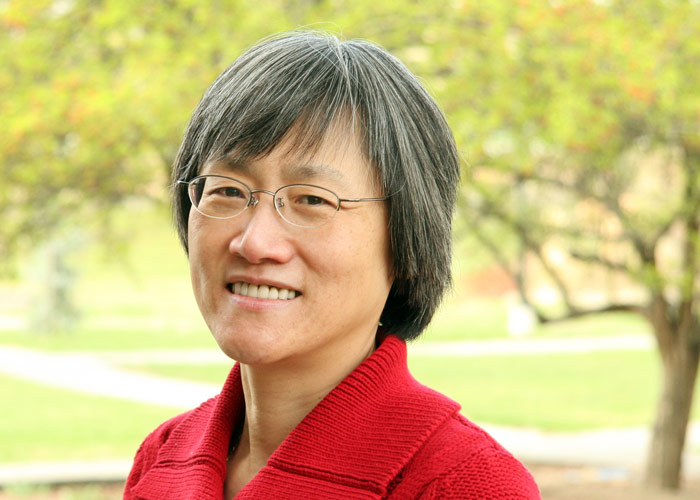 ---
Ed and Dianne Barker
A number of years ago we made the choice to invest in a Life Insurance Policy with Thompson Rivers University as the owner and beneficiary because we believe in the value of education, we believe in the value of sport and we believe in Kamloops.
Ed was born and raised in Kamloops (his grandparents homesteaded here). Although Dianne is a graduate of UBC, we make our living in Kamloops and believe strongly in supporting our community. Both our sons attended TRU and that education provided a good foundation for further education for both of them.
As Ed moved along in his real estate career, and our financial future became more secure, the disability insurance premiums that Ed was paying seemed redundant. If he became disabled and was unable to work, we would be OK. It made sense to us to take the money we were paying in premiums for a disability insurance policy, and instead, make those same payments toward premiums for a life insurance policy that would provide a lasting legacy to TRU.
The benefit to TRU will be $100,000 for scholarships and bursaries for student athletes when we die; the immediate benefit to us is that the annual premiums to the life insurance policy are considered a charitable donation for taxation purposes.
We believe that TRU is a real asset in our community and making TRU the beneficiary of a life insurance policy is an easy way to assist students well into the future.