Information Technology Services
Have you been advised to work from home by your department? Before contacting IT Services please make sure to review the remote access software and setup instructions below
Having trouble with Outlook? View the tips and tricks here.
Frequently asked questions from faculty & staff.
Answers to common questions from students.
Free Office365 for students and employees
Get a free version of the latest Microsoft Office to use for as long as you are a student or employee at TRU.
Free Microsoft 365 Training and Webinars
Get the latest Microsoft Office 365 training at TRU.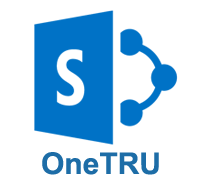 OneTRU
is TRU's intranet, intended to support the collaboration and sharing of information within teams and throughout the organization.
Sign in