Information Technology Services
Click here to access the new IT Services Portal.
How you request IT support and access resources has changed
The new IT Services Portal is your one-stop location to:
search for answers to your technical questions
submit support and services
check ticket status
Steps to resolve your issue/question as quickly as possible:
Step 1: Check if Knowledge Base has the answer to your question.
Step 2: If you can't resolve your issue using the Knowledge Base, submit a ticket in the IT Services Portal.
Step 3: Track the progress of any open tickets in the IT Services Portal.
Using the IT Services Portal will help to expedite your ticket and enhance IT's ability to serve the TRU community as efficiently as possible.
Watch the following video to familiarize yourself with the IT Services Portal.
Do you need to work from home? Before contacting IT Services please make sure to review the remote access software and setup instructions below
Frequently asked questions from faculty & staff.
Answers to common questions from students.
Free Office365 for students and employees
Get a free version of the latest Microsoft Office to use for as long as you are a student or employee at TRU.
Android Update Instructions
September 9th, 2021
Due to a recent security vulnerability on Android devices, all staff should be updating their devices with the most recent security patches.
To get the most recent updates go to the settings menu on your device, the icon should look like a gear. From there you will need to scroll down the menu until you find the "System" section of your settings, choose this option from the menu, then choose Update. This may be different on devices from different manufacturers, some may have an option for Software update on the main settings page. Next choose to update your device and let the updates complete.
If you are unable to find the option to update your phone using the above instructions the following link is to a site with information that will guide you on the exact procedure for updating your phone:
To use the site, type your device model into the search bar, then select your phone from the list. From there you can search "Update" and you will get step by step instructions, with pictures, on updating your device.
If you are unable to find a guide on the site or the instructions are incomplete please contact the IT Service Desk.
Free Microsoft 365 Training and Webinars
Get the latest Microsoft Office 365 training at TRU.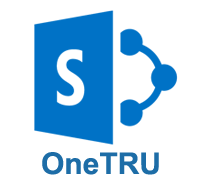 OneTRU
is TRU's intranet, intended to support the collaboration and sharing of information within teams and throughout the organization.
Sign in