School of Trades and Technology Menu
Power Engineering
As a power engineer you'll maintain and operate heating and power plants, refrigeration systems and auxiliary equipment like pumps, compressors, steam turbines, electrical generators, cooling towers and water treatment systems. You'll have the opportunity to work in commercial facilities like hospitals, schools and apartment buildings, or industrial facilities like mines, mills, power generation stations and petrochemical plants.
Plants are certified and regulated by Technical Safety BC and plant size determines the certification required, ranging from 5th and 4th class for small plants to 2nd and 1st class certificates required for larger plants.
4th Class Power Engineering Technology Program
Gain the knowledge and skills needed to earn the 4th Class Power Engineering Certification through Technical Safety BC, and work as a 4th Class Power Engineer.
VIDEO SOURCE:
WORKBC'S CAREER TREK
What you'll learn
Boiler plant operation through four weeks of hands-on experience on TRU's training plant.
Basic electrical skills (two weeks of instruction).
Basic welding skills (one week of instruction).
Basic pipefitting, millwrighting and instrumentation skills through hands-on training.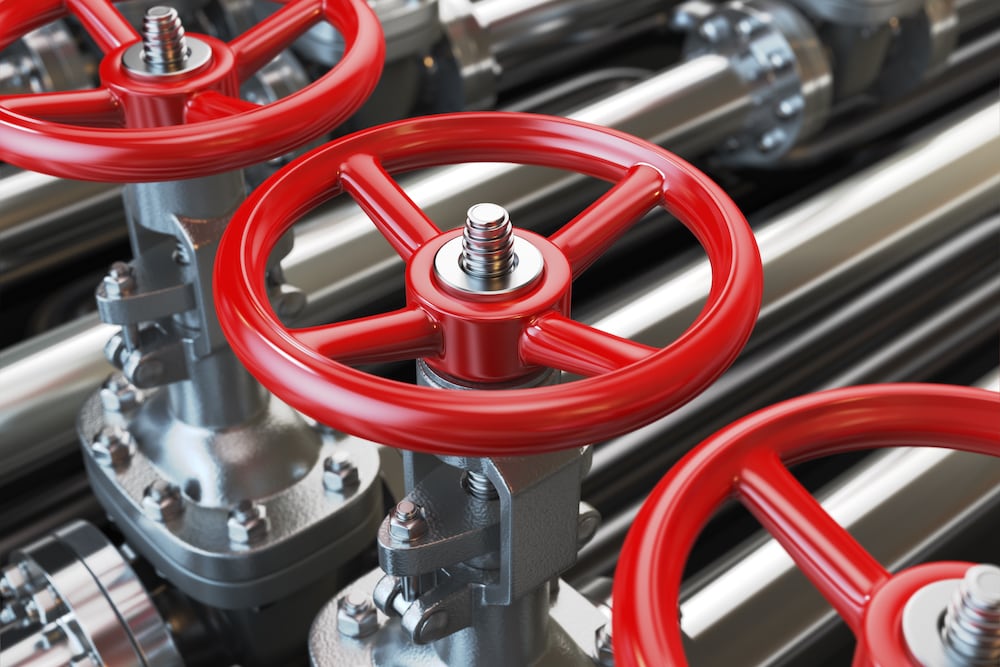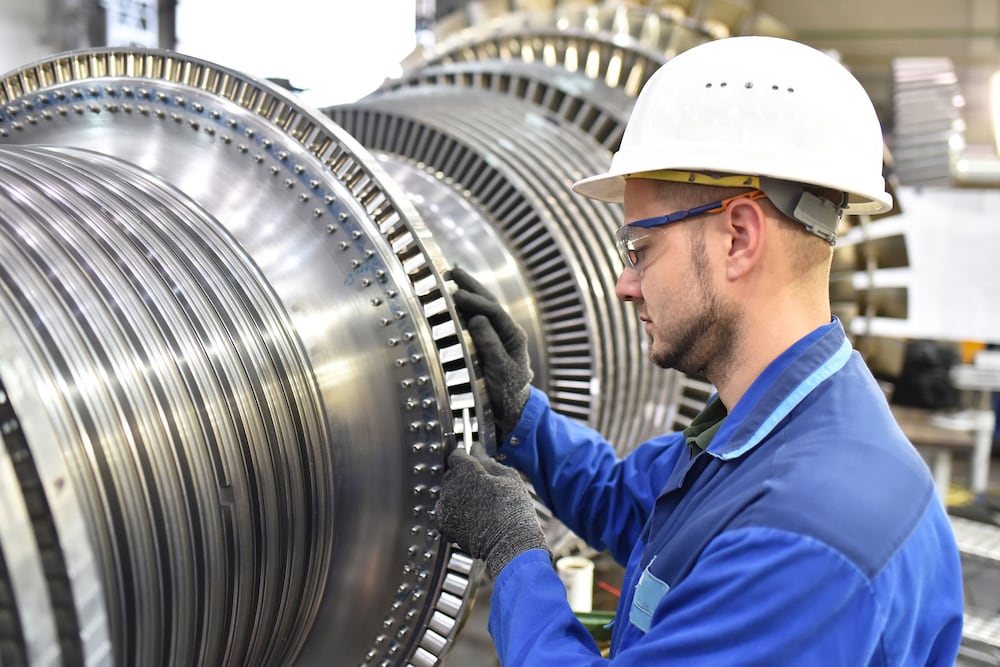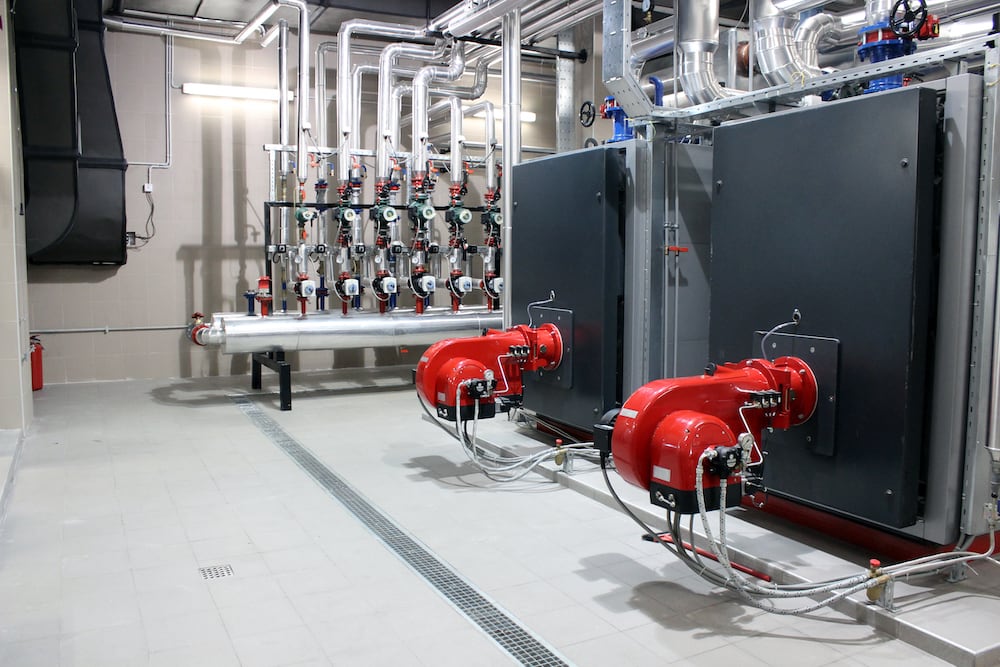 What makes TRU's program unique
Hands-on experience operating TRU's comprehensive steam power training plant. Its two boilers are capable of producing over 10,000lbs of 150 psi steam per hour, turning a 50kw steam turbine and producing enough electricity to power 30 homes.
Gain experience on two types of gas-fired steam boilers: Watertube and Firetube.
Field and Control Room position training opportunities.
What you'll graduate with
4th Class Power Engineering Certificate issued by Technical Safety BC.
Program requirements
Grade 12 graduation or equivalent
Math 11 or Pre-Calculus and English 12
Successful placement on the ACCUPLACER
Power Engineering Technology Diploma
Become a certified power engineer in two years and perform an essential role in society.
Power engineers are responsible for keeping critical systems running, from lights and heating to compressors and refrigeration. If you like problem solving and understanding how things work, this could be career for you.
You will learn the details of power engineering, maintenance and operation in order to work in industrial and commercial workplaces, including oil and gas, mining, pulp and paper, food processing, agriculture, hospitals, cities, power plants, manufacturing and more.
This program is also open to international students.
What you learn in the classroom we reinforce in the shop through practical exercises and scenarios. You not only will learn to operate and maintain pumps, compressors, generators and pressure vessels, you will learn to prepare, test and inspect equipment that is found in large facilities, buildings, industrial power plants, processing plants and thermal electric generating stations.
Our program follows the Standardized Power Engineers Examination Committee (SOPECC) material you will need to know in order to write the Technical Standards and Technical Safety BC exams—the same ones you will need to pass to receive your 4th and 3rd class power engineering certification.
Your first year covers everything you need to know to take the 4th class power engineer exams. It is the same material covered in our one-year certificate program, and if you already have 4th class certification from a provincial safety authority you will receive a credit for the first year and enter the second year of the program.
Your second year builds on everything you learned in first year and will prepare you for the 3rd class power engineer exams.
What makes our program unique?
You get hands-on experience in our comprehensive steam power training plant, which has of two 150lb steam boilers, steam turbine generator, condensers and auxiliary equipment. The boilers produce 10,000lbs of steam per hour, driving a 50kw steam turbine generator to produce heat and power utilized by the TRU campus.
The plant can also be remotely operated from a control room, providing a platform for 3rd class students to gain a high level of control-room training. 3rd class engineers primarily operate power plants from central control rooms with the assistance of 4th class field engineers.
You get hands-on experience with two types of gas-fired steam boilers: Watertube and Firetube.
Improve your career opportunities now and in the future
If you want to expand your career options, you can come back to TRU and apply the credits you earned toward related certificates, diplomas and degrees. For example, you can ladder to our Bachelor of Technology, which focuses on management and leadership.
Costs for Power Engineering programs
Fees are subject to change.
Costs include items such as student/ancillary fees, books, personal tools and safety gear, which are kept by students when they graduate from the program.
General
Application fee
{{ all.applicationFee | currency }}
Accuplacer exam fee
{{ all.accuplacerFee | currency }} plus GST
Accuplacer rewrites
{{ all.accuplacerRewrite | currency }} plus GST
Parking (parking website)
{{ all.motorcycle | currency }} (pass) Motorcycle
${{ all.parking }} per day
Foundation
Tuition
{{ cpet.tuition | currency }}
Student and lab fees
{{ cpet.fees | currency }}
Licensing Exam Fees ( 2 exams)
{{ cpet.licensing | currency }}
Firing Time Evaluation
{{ cpet.firing | currency }}
Textbook learning guides



Note: The following textbooks must be purchased before your program starts. Please purchase them at Pan Global here

Panglobal 4th Class Textbook Set - Part A - Edition 3 - $565
Panglobal 4th Class Textbook Set - Part B - Edition 3 - $565
Panglobal Preparatory Math Topics for Power Engineering - 1st Edition - $55
Panglobal Academic Supplement - Edition 2 - $60

{{ cpet.books | currency }}
Invigilation Fee from Safety Authority - based on 18 students (may be higher with less)
{{ cpet.invigilation | currency }}
CSA work boots w/ankle support, safety glasses and high-visibility coveralls
{{ cpet.gear | currency }}
Scientific Calculator (non-programmable) and geometry set
{{ cpet.calculator | currency }}
3-ring binder, paper, pens, etc.
{{ all.supplies | currency }}
Total
{{ cpetTotal | currency }}