Office of Indigenous Education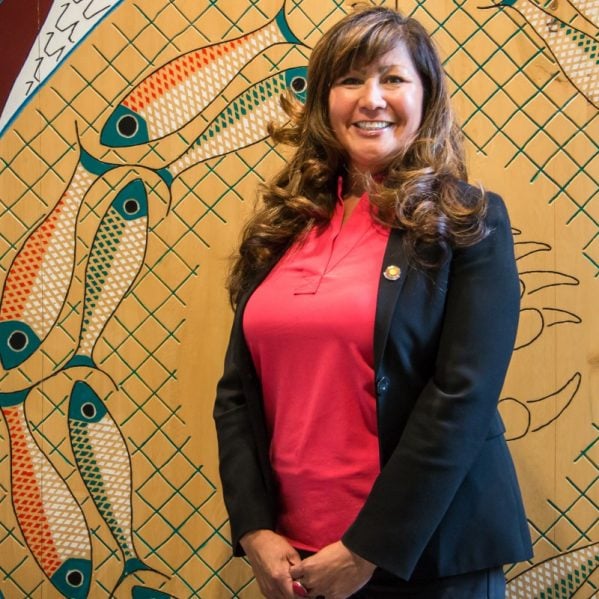 Tina Matthew
Executive Director Office of Indigenous Education
tmatthew@tru.ca | 778-471-8395
Tina's Bio
Tina is a proud Secwepemc woman and member of Simpcw First Nation located in the North Thompson Valley. She brings with her a passion for helping Indigenous people by making opportunities accessible to everyone. She is honoured to hold the position of Executive Director in the Office of Indigenous Education at Thompson Rivers University and acknowledges the traditional territory of the Tk'emlúps te Secwépemc on which the TRU Kamloops campus resides on.
Tina works closely with all TRU faculties and departments to provide advice and Indigenization support in order to align TRU's strategic change goals with Indigenization efforts across campus that support staff, faculty and students. The Office of Indigenous Education liaises and connects with Indigenous organizations and communities.
Tina holds a Master of Education and an undergraduate degree from Simon Fraser University. She is an education professional with over 25 years' experience working with Indigenous communities, organizations, public and private institutions, and industry. Tina has particular strengths in conducting research, developing organizational processes, and connecting Indigenous people with training and collaboration opportunities. She is an active community member who always strives for self-governance and leadership for all Indigenous people through mentorship and leadership.
Tina looks forward to meeting with current and future administration, faculty, staff, students, and community members.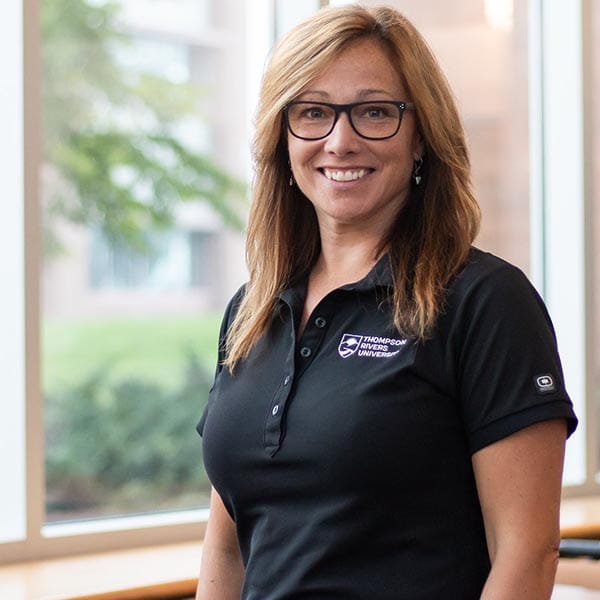 Karie Russell,
Administrative Assistant
krussell@tru.ca
Karie's Bio
Karie Russell is pleased to join the Office of Indigenous Education in the role of administrative assistant. She is originally from Williams Treaty area, within the traditional territory of the Anishnabek, Huron-Wendat, Haudenosaunee (Iroquois), Ojibway/Chippewa peoples.
Karie has a general studies degree in communications and marketing, and is a proud alumnus of TRU Open Learning. She is currently completing her provincial instructors diploma. Her background is in tourism, aviation and for the past 16 years she worked in international education.
Karie has a partner, and two step-daughters and has been a guest in Tk'emlups te Secwepemc territory since 2002. Karie is passionate about empowering and inspiring people to live life from lessons learned from spending time with mentors and peers, community, family, connecting with spirit, and nature.
Didi Ledohowski,
Supervisor, Office of Indigenous Education
dledohowski@tru.ca | 250-371-5995
Didi's Bio
Working in Indigenous Education since 2013, Didi is the Supervisor of the Aboriginal Service Plan which is funded by the Ministry of Advanced Education, Skills and Training. She oversees student and community programs and initiatives, and ensures compliance, reporting to the Minister of Advanced Education, Skills and Training on behalf of Indigenous Education stakeholders and community partners. Reporting to the Executive Director of Indigenous Education with the responsibilities for strategic management planning, financial forecasts and budgets, report writing and coordinator of programs and activities including Aboriginal Service Plan and Aboriginal Special Projects. Providing ongoing leadership, engagement and recommendations, including human resources, and mentoring, building and strengthening relationships within the Aboriginal Service Plan and Aboriginal Special Projects.
Elizabeth Spike,
Cultural Coordinator
culturalcoordinator@tru.ca
Elizabeth's Bio
Elizabeth is from the St'at'imc and Nlaka'pamux First Nation on her maternal side and German on her paternal side. She is a graduate from the Bachelor of Fine Arts program spring of 2020 and is currently pursuing her Bachelor of Education (Indigenous Cohort Program). She is a proud mother to a beautiful daughter. Elizabeth has been a student at TRU since fall of 2011 and is pleased to have finished her BFA program this year. Elizabeth is thankful that she was given the opportunity to work in a place where she calls it home. She was also the former Indigenous Peer Mentor 2019/2020 school year, the co-president for the Indigenous Cultural Club at TRU for 2018-2020, and has taken part in the Knowledge Makers program, which is an Indigenous undergraduate research program at TRU. Elizabeth was also awarded the peer mentor of the month for January of 2020 during her studies and as an Indigenous mentor at TRU.
Thomas James,
Transitions Coordinator
transitionscoordinator@tru.ca
Thomas's Bio
Weyt-kp xwexweytep. Thomas James ren skwékwst te T'kemlúps re st7é7kwen. Hello everyone. My name is Thomas James, and I am from Kamloops, B.C. I am a proud T'kemlúps te Secwépemc band member of the Interior-Salish, Secwépemc (Shuswap) speaking peoples of British Columbia. I am representing three of the 13 T'kemlúps families; Casimir, Fraser and Paul's.
I am a first-year Bachelor of Science student studying Ecology and Environment Biology at Thompson Rivers University. In the past, I've attended The University of British Columbia Okanagan, studying my Bachelor of Management in Marketing and Centre for Arts and Technology for my Audio Engineering and Production Diploma. With all the knowledge I've gained over the past years, I hope to work within my community to create a space for our Indigenous youth to learn not only how to protect and preserve our environment in Secwépemcúlecw but to make programs/workshops inviting our youth to participate in learning about our culture, gathering and hunting in our surrounding territory and to have the opportunity work alongside our Elders.
I am also a Published Indigenous Researcher. With the guidance of Knowledge Makers, TRU Elders, Professor Airini, a section of my research on "Impact and Natural Ecological Influences That Climate Change Left on Indigenous Women," was published in the Knowledge Makers Journal 2019/2020. The reason I chose to examine this topic is that I wanted to gain a more profound understanding of how Indigenous Women's traditional ecological knowledge and tribal experience play a role in developing prospective systemic solutions for acclimatizing to the impact of climate change. I also question how we will honour the role of indigenous women as leaders at a time of significant changes in the ecosystem.
I want to extend my knowledge within the desired areas relating to Gender Equality and Climate Action, while, introducing Indigenous culture, and learning from all the young leaders throughout the globe
The contemporary issues I'm interested in focuses on bringing about empowerment, social change, justice, and transformation within, for, and by indigenous leaders, who contest their colonization and work for social justice and in their communities. I intend to defend and advocate for Indigenous women and girls, not only within government policy and government circles but also to support women and girls within my community.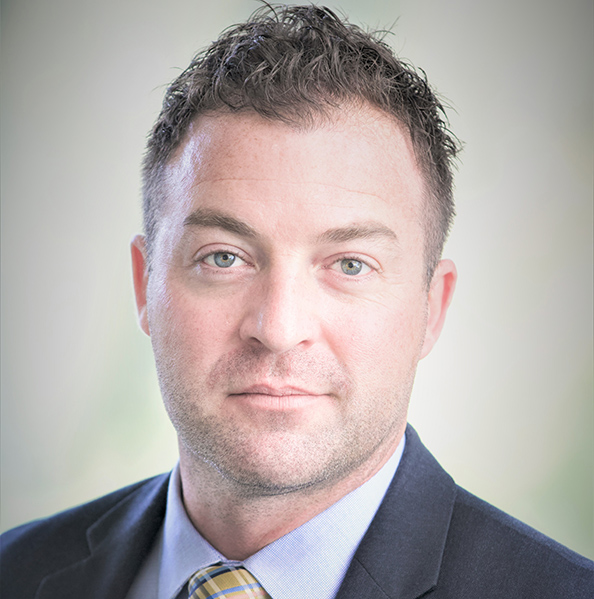 Brad Bostock,
Director of Development Indigenous Education, Faculty of Arts, Faculty of Education and Social Work
bbostock@tru.ca | 250-319-6385
Brad's Bio
Bradley is a member of the Advancement team, and works directly with Indigenous Education and the Faculty of Arts and the Faculty of Education and Social Work to obtain major philanthropic gifts in support of students, infrastructure, programs, and other initiatives in these three areas.