Short Term Studies with TRU's International Training Centre
COVID-19 information for face-to-face programs
We are intending to run our face-to-face Language and Culture programs this summer, in accordance with federal and provincial public health guidelines. Please see the travel and quarantine information below.

Exemptions for fully vaccinated travellers authorized to enter Canada come into effect on July 5, 2021 at 11:59 p.m.
Fully vaccinated travellers will be exempt from the federal requirement to complete a 14-day quarantine and take a COVID-19 test on day-8 following their arrival in Canada.

Fully vaccinated travellers authorized to enter Canada by air will no longer be required to book a mandatory 3-day stay at a government-approved hotel.

To be considered fully vaccinated, travellers must have received the full series of a vaccine or combination of vaccines approved by the Government of Canada at least 14 days prior to entering Canada. Travellers can receive their vaccine in any country. Please check the Government of Canada website for updated information on visa applications.
Please note the 14-day quarantine is not included in the price of your program and will be at your own expense. If you decide the face-to-face program won't be an option, you may wish to consider one of our Language and Culture Online programs this summer. Let us know if you have any questions or concerns and email us at globaltraining@tru.ca. 

We are happy to be running both online and face-to-face programs this summer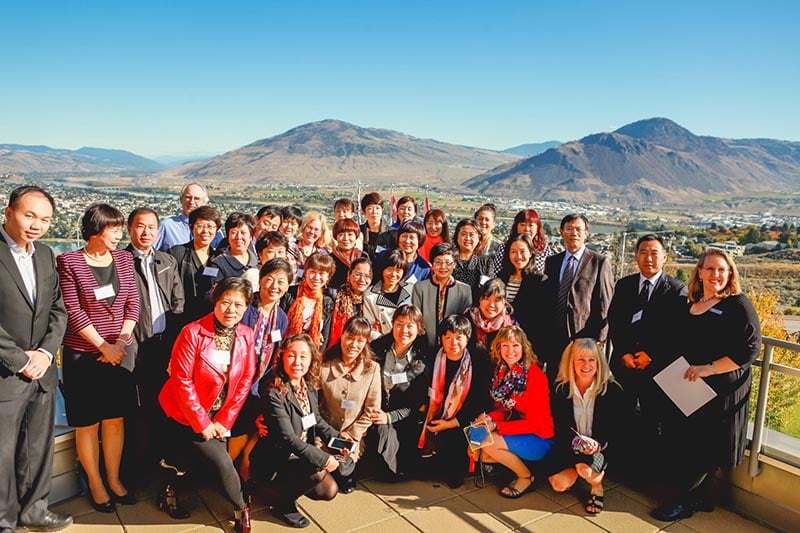 For over 25 years, Thompson Rivers University (TRU) has been delivering customized training programs of the highest calibre, earning us worldwide recognition. Our intensive, short-term programs are strategically balanced to maximize learning opportunities while allowing participants enough time to gain an appreciation of Canadian culture and participate in carefully selected activities. The result is a rich and rewarding experience that will last a lifetime.
We offer open enrolment programs and customized programs all designed to meet the goals of participants. Our open enrolment programs offer the most popular features perfected over decades of running summer and winter camp programs, resulting in a highly motivating and fun learning environment. In addition, we work closely with international partners, governments, educational institutions and businesses to develop programs tailored to the needs of the client.
Many of our customized programs include an English language studies component. We build on the diverse range of programming offered at Thompson Rivers University to develop programs that meet the specific needs of our partners. Our program delivery is versatile. We can deliver programs on our campus or overseas at a location that suits the needs of our program participants.
Common features
Regardless of the specifications for each program, all of the programming we provide has the following elements in common:
Student-centred instruction
Customized, content-based curriculum
Exciting cultural and recreational activities
Experienced TESL certified instructors
Integrated skills
Communicative learning
Flexible options for assessment
A safe, supportive learning environment
An intercultural campus
Small class sizes
Exit surveys to monitor and ensure quality