Meet the Counsellors
I started working for TRU in 1994 at the satellite campus in Williams Lake. Prior to working for the university, I worked with private and public organizations in a helping capacity with a focus on marginalized populations. I have a BA (criminology and psychology) from Simon Fraser University and a MEd in educational counselling from the University of Northern British Columbia. Although my general counselling focus is to provide support for students' personal, academic and career growth, I draw primarily from multicultural, narrative and solution focused therapy perspectives. Over the past 6 years I have developed a passion for Mindfulness meditation and have been trained in many different experiential practices.
Outside of my counselling office, I am a grandmother of four beautiful and amazing children. I am so fortunate to spend time with my four adult children and their spouses helping to raise our next generation. In addition, I enjoy exploring BC's backcountry and beyond with my husband, on land or water.
---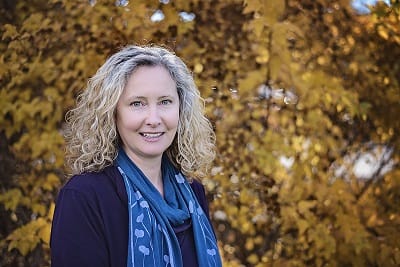 I have been with Thompson Rivers University since 2011, and have a Master of Education in Counselling Psychology from the University of British Columbia. I bring a sense of curiosity and respect to my counselling practice, and offer a safe space for students to share and work through their concerns. I come from a humanistic perspective, meaning I believe that everyone has the capacity within, to heal and transform themselves and I welcome the opportunity to be part of this process with you.
Some of the approaches that I incorporate into my sessions include Cognitive Behaviour Therapy, Acceptance and Commitment Therapy, Emotion Focused Therapy and Satir Transformational Systemic Therapy.
I currently see students for one to one appointments, and I facilitate a group for students experiencing low mood called Managing Mood, and a group for anxiety called the Y-Minds program.
---
I started my career over 30 years ago in the public school system. I received my undergrad degree from UBC and had the privilege of teaching a variety of subjects and students ranging from elementary to master's level. My professional focus shifted to counseling 18 years ago when I earned a MEd in educational counselling from the University of Northern British Columbia and a Solution-Focused Therapist certification through the University of Toronto. I have worked in the private and the public sectors and have developed an appreciation for the varied circumstances that bring us to counseling. Although my practice is eclectic in nature I employ primarily Narrative and Solution Focus Therapies.
When I am not at work I can be found playing with one of my four grandchildren, building or restoring something for my four adult children, playing my guitar or running the network of trails in Kamloops.
---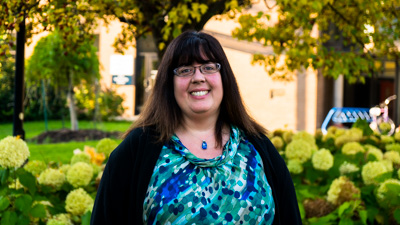 I hold a Master of Education in Counselling Psychology from the University of British Columbia and I am a Registered Clinical Counsellor through the British Columbia Association of Clinical Counsellors. During the course of my career, I have worked with diverse client groups of all ages who live in Kamloops, BC and the surrounding communities. Over the years, I have gained a broad scope of experience supporting individuals as they navigate through personal, relationship, and work challenges. My passion is meeting people where they are at; genuinely connecting with individuals and developing collaborative working relationships to explore together areas such as: stress, anxiety, depression, interpersonal relationships, grief & loss, and sport performance, as well as other areas of focus related to life transitions and mental health.
---
I am originally from Ontario and was lucky enough to grow up on Lake Erie. I enjoy yoga, meditation, reading, and chasing around my two little girls. I have an undergraduate degree in Honours Psychology from the University of Guelph and a Master of Social Work degree from Wilfrid Laurier University. Most of my counselling experience has been with young adults who have mental health concerns such as psychosis, anxiety, bipolar disorder, and depression. I have a certificate in Advanced Narrative Therapy from the Vancouver School of Narrative Therapy and a certificate in the Clinical Application of Mindfulness from the University of Toronto. I also utilize principles from Cognitive Behavioural Therapy and Solution Focused Brief Therapy. My counselling style is compassionate, gentle, and nonjudgmental. I bring a genuine curiosity to every session. I am honoured to share in the growth and healing of students here at TRU.
---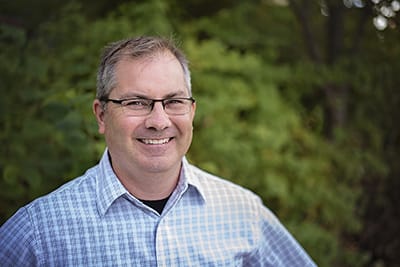 I have been at TRU since 2005. Prior to this current gig, I worked for 10 years in community-based agencies delivering career counselling and vocational rehabilitation with people with disabilities. I have a BA (English) and MEd in counselling psychology from UBC.
Along with general personal, career and academic support duties, I also act as department chair and liaison with residences. My style is heavily influenced by the solution-focused and narrative-therapy movements.
When I am not here, I am hanging out with my spouse and three kids, coaching community sports, and starting-yet-never-really-finishing home renovation projects.
---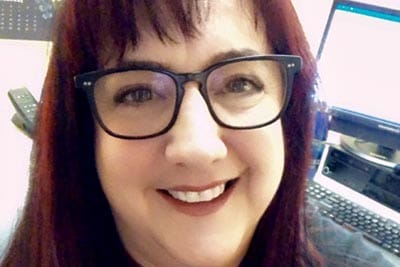 For more information about the Counselling Department at the Williams Lake campus, please visit the website, or call 250-392-8000.
Learn more about Kathy from a pair of InsideTRU blog posts:
---
Counselling, Thompson Rivers University
Old Main 1631
805 TRU Way
Kamloops, BC Canada
V2C 0C8
250-828-5023
studentservices@tru.ca